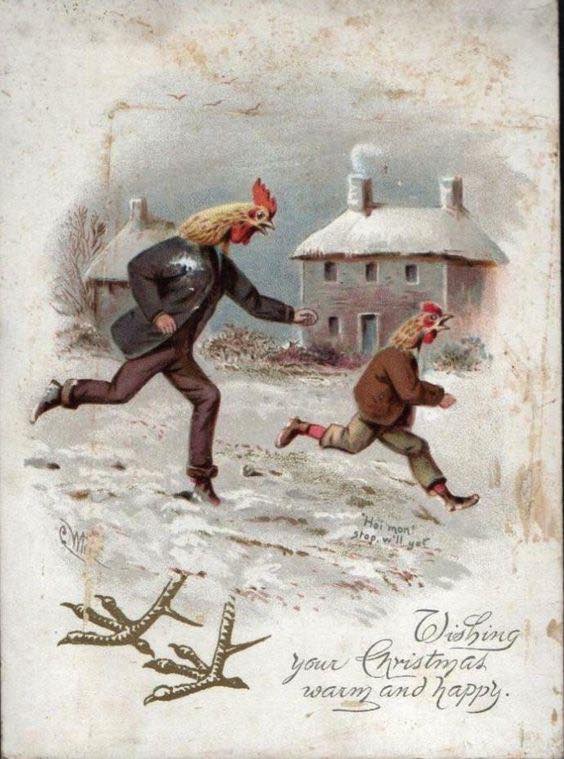 I mean…WTF?
What is with the chicken heads?
Why are they chasing each other?
WHY ARE THERE DISEMBODIED CHICKEN FEET AT THE BOTTOM CORNER?
None of this makes any sense to me, but we're going to roll past it, and dive into having a fabulous holiday, right? And while you're at it, have an exceptionally good 2023.