Because why not celebrate a holiday with Victorian oddness?
I mean…OK. The pair of turkeys are in love, and toodling around town in a corn cob with lemon slice (?) wheels. Nothing really weird about that…*cough*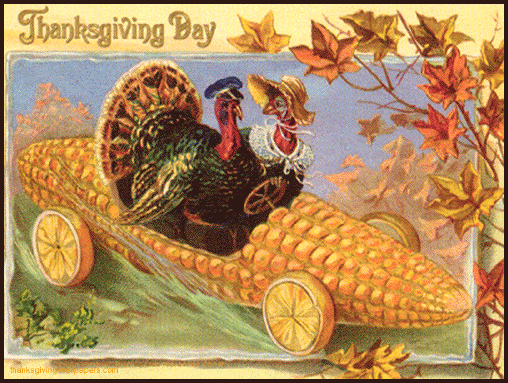 The idea that two turkeys would hitch another to a carriage and have him pull them…I'm not quite sure why, but this makes me squint a lot at it. Still, it's not too horrific. Unless you're the turkey pulling the carriage.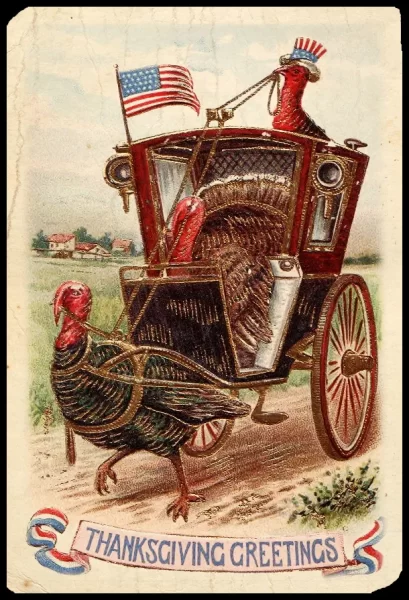 I HAVE ZERO IDEA WHY THIS IS A THING
I hope whoever made this got the help he needed. Because…damn. Also, is his head a pear? A potato? Something else? And why is a fish stuck to the side of the wall??? People, I HAVE QUESTIONS!