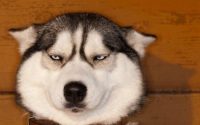 Guys, with all the toxic content on Facebook and other social media, I really want to try to transition my discussion groups over to Discord. Before anyone gets all panicky, know this is NOT a forced removal of folks from my FB discussion group. I'm just trying to be aware of the problems inherent with popular social media, and would like to move to an environment that isn't so prone to being influenced by others.
So. If you haven't used Discord before, it is a platform that allows people to do what we do here–post memes and articles, chat at one another (like a discussion form), and even do voice chats if you have a microphone/speakers.
It's free to use, and I personally love it. If you have not yet joined my discord group, I highly urge you to do so. You can join here: https://discord.gg/SfwSRDF
I'm going to start hanging out there every day, and in a blatant show of bribery, think I will run a few giveaways there, just to reward the folks who are brave enough to venture into the new territory.
I hope to see you all there!