Have you been to my new TikTok account? I'm super new there, but I'm having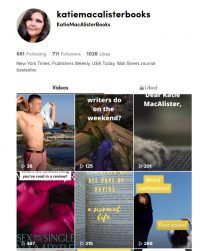 fun playing with videos. If you romp on TikTok, please do befriend me there, so I'm not so lonely.
Also, I tossed another case of Corset Diaries up on the
Etsy shop
. The bookseller says there's less than 100 left, so be warned!