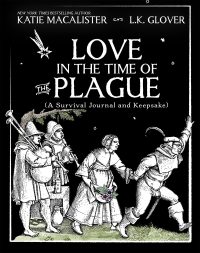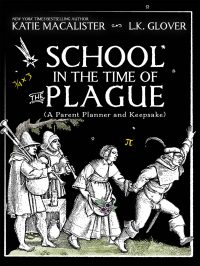 You may have noticed two new covers appear in my website banner!
My long-time friend L.K. Glover and I recently gave in to our deep and abiding love for all things journals, planners, and medieval-esque wood prints, as well as a healthy appreciation for a snarky attitude toward life, and created a couple of books intended to help people through this trying time.
The first book, LOVE IN THE TIME OF THE PLAGUE is a survival journal and keepsake that offers fun coloring pages, lots and lots of journal space, and even a couple of organizational pages so you don't lose track of the important stuff.
The second book in the series is geared toward parents with kids who are facing either virtual, in person, or hybrid classes. SCHOOL IN THE TIME OF THE PLAGUE gives parents resources to keep track of their children's classes, appointments, class attendance (virtual and otherwise), and much, much more. It works for parents who homeschool, as well. Since we are passionate about children's education, we are donating a portion of the proceeds of sales for SCHOOL IN THE TIME OF THE PLAGUE to an education-related charity. Currently, that charity is Shielding Our Defenders. You can read more about the charities we support at the Bee & Moon website.