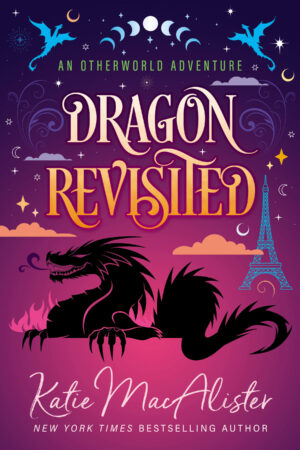 Dragon Revisited
Otherworld Adventure, Book 2

Order Book
Fat Cat Books (September 26, 2023)
ISBN-13: 9781960118066 • ISBN-10: 1960118064
Read more about Katie's Latest Release »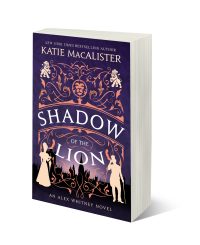 Let's talk historical. And by historical, I mean both the genre, and the fact that the book I will release on May 3rd has a history.
Yes, we're talking about SHADOW OF THE LION, which was formerly titled SUFFRAGETTE IN THE CITY. I know some of you like that book as it was, and are not interested in this new version, and I'm happy for you to go with the version of the book you prefer.
However, since I've been working on (heavily) revising the sequel to this book, I wanted to make sure it was more in line with the second one, and that the heroine's personality fit better with her slightly older self as seen in the sequel.
So, last year I did a major revision on Suffragette. I removed more than 15,000 words from the book. I gave the heroine a new name, and with that name, a much darker past. I made her more of a survivor, a fighter, a woman who was strong enough to triumph over a nightmarish past.
I wrote in a brand new character, and made her the heroine's bestie. My editor Laura loved this new character so much, she demanded I write her into the second book (which I will be doing as I revise that book).
I also tightened prose dramatically, cutting stuff that while charming in my view, didn't really work with an eye to the sequel.
What I did *NOT* do was change the basic storyline. That is all still there, but now with some added stuff, a lot of removed stuff, and some things that have been changed.
The new book, SHADOW OF THE LION, will be going up for preorder shortly. The second book in the series needs some serious revisions because I have to transport the story from 1901 British East Africa to a less problematic setting.
While I loved having the second book set in Africa for the sheer majesty of the location, I decided British Colonialism and its treatment of indigenous peoples was just not a subject that was best tackled in a lighthearted historical mystery. It is my hope that the second book will be available in a few months.
Until then, I hope that those of you who haven't read Suffragette will dip your toes into 1900 England with a fiesty heroine who wants nothing more than to take a lover, fight for women's rights, and possibly learn how to smoke. She's a bit hazy about the last one, but is adamant about the first and second.
Preorders should be going live any minute. I'll update my website with links, and post new preorder links here, as they appear.
Here's the official blurb for the book:
The last man Alexandra Whitney wants is the one she needs…
New Woman, Suffragette, and recently freed from a tyrannical father, Alex arrives in London determined to do everything she was forbidden to do, from fighting for women's rights to dressing in the latest fashions, mingling in society, and taking a lover.
When Alex literally runs into a sinfully attractive, but highly annoying man with the unlikely name of Griffin, she's not at all surprised that he is brother to the suffrage movement's fiercest enemy. But it's not long before Alex realizes that the web of intrigue surrounding Griffin involves more than just fighting the attraction between them.
For Griffin isn't just stubborn, he's in deadly peril, and it's up to Alex to prove to him that although she might have lived a sheltered life, even she knows they need to work together if they want to survive the threat that looms over them both.
Can Alex abandon a life she's dreamed of to join forces with a man who stands for everything opposite to her? And if not, how is she going to live with a heart that's not just broken, it's crushed beyond repair?