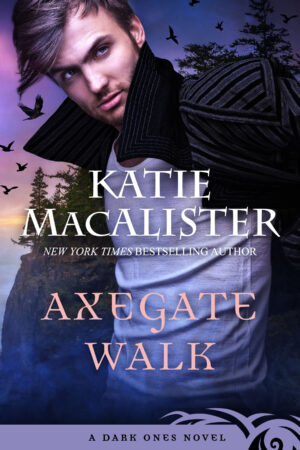 Axegate Walk
Dark Ones, Book 15

Order Book
Fat Cat Books (February 7, 2023)
ISBN-13: 9781952737879 • ISBN-10: 1952737877
Read more about Katie's Latest Release »
Just recently I've made available the e-book versions of both Improper English, and Bird of Paradise, my novella from the long out-of-print Heat Wave anthology. They are in the process of being put back into print as well, but until that time, if you've wanted either – or both – you can find them at the usual e-book spots. Excerpts are available on each book's individual page.
I'm happy to announce that after much delay, Noble Destiny, the second in the Noble historical series, is now finally available in e-book format. That completes the set of three books, so hopefully, everyone with e-readers should have a chance to read all of my historical books.
Ever wondered who appeared in which books? By popular request, I've written a guide to Dark Ones Connections. You can read all about it here.