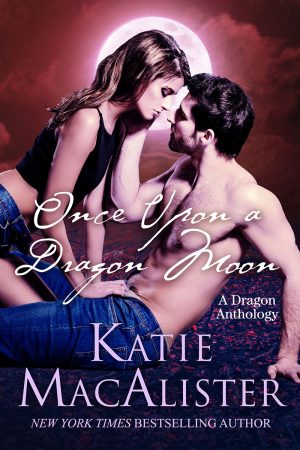 The rights to It's All Greek to Me have returned to me, and finally I have the ebook re-released. I'm waiting for confirmation on Kobo and Google Play, but all the other vendors are live. If you missed it the first time around, feel free to dive into the story of Harry and Yacky. [Print version will be coming shortly]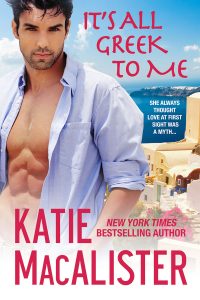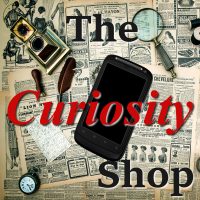 The second episode of The Curiosity Shop podcast is now out in the world! Go forth and listen to the stories about funny articles regarding a military man, poltergeists, and an attempted murder! https://www.blubrry.com/the_curiosity_shop/28840331/the-curiosity-shop-episode-2/
Katie kicks off a brand new series of one-minute(ish) podcasts answering questions, chatting about books, and covering those pesky pronunciations of weird words she uses in the paranormal books. Published much more frequently than the regular podcast. Now with new jaunty music!
Episode 1 features Pronunciation Corner, with the words Aisling, Venediger, Abaddon, Fekete, Kostya, Cyrene, Ysolde, and Wyvern. If you've ever had a question as to how those words were pronounced, this Katie Minute is for you!
Video version of this podcast can be found at https://youtu.be/cX9AXUBezCQ.
Music by: Akashic Records (via Jamendo.com)
Podcast: Play in new window | Download
KatieCast returns with a look at the behind-the-scenes shenanigans for Dragon Fall, published July 28, 2015.
Note: the sound in this podcast isn't super fabulous–not only were garbage trucks beeping and slamming things around, the microphone sounded muffled.
Pertinent links:
Dragon Fall info is at http://katiemacalister.com/books/dragon-fall/
The Dragon Fall discussion group is at https://www.facebook.com/groups/dragonfallbook/
Official Katie Mac discussion group is at https://www.facebook.com/groups/359678384170905/
And official Katie Mac website is at, you guessed it, http://www.katiemacalister.com
Podcast: Play in new window | Download