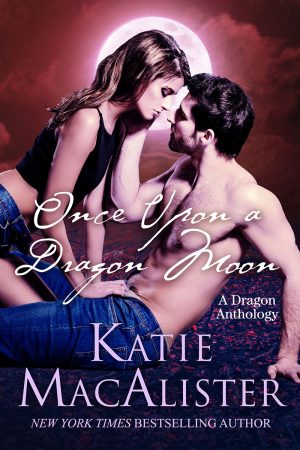 I have good news for those of you who've been asking why the First Dragon's novella DRAGON UNBOUND was stuffed into Amazon and not available elsewhere (the answer is a long story).
A new anthology – ONCE UPON A DRAGON MOON – with both DRAGON UNBOUND and THE PERILS OF EFFRIJIM – has just been released, so those of you who are missing one or both can find them in one handy e-book available at iBooks, Nook, Kobo, and other assorted spots. For more info and links, trot to the ONCE UPON A DRAGON MOON page.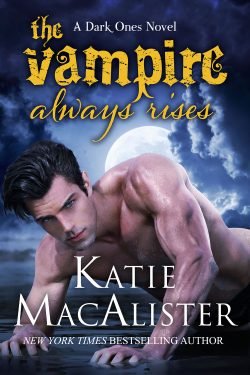 I'm so excited for the release of THE VAMPIRE ALWAYS RISES that I can barely contain my giddiness. For those of you who have patiently waited for it, it's out! Go grab a copy (and if you can't buy one at this time, suggest that your library get a copy for the delight of you and other patrons) and then race back here and tell me what you think of it.
I have so much to talk about with this book, but we will remain spoiler free for folks who haven't had a chance to read it yet. So instead, let me point out that the first chapter is now available at http://katiemacalister.com/books/the-vampire-aways-rises/
And if you're still confused about how the vampire books fall, the Dark Ones Connections is at http://katiemacalister.com/fun-stuff/dark-ones-connections/
Get your fangs on, my darlings!
Katie kicks off a brand new series of one-minute(ish) podcasts answering questions, chatting about books, and covering those pesky pronunciations of weird words she uses in the paranormal books. Published much more frequently than the regular podcast. Now with new jaunty music!
Episode 1 features Pronunciation Corner, with the words Aisling, Venediger, Abaddon, Fekete, Kostya, Cyrene, Ysolde, and Wyvern. If you've ever had a question as to how those words were pronounced, this Katie Minute is for you!
Video version of this podcast can be found at https://youtu.be/cX9AXUBezCQ.
Music by: Akashic Records (via Jamendo.com)
Podcast: Play in new window | Download
KatieCast returns with a look at the behind-the-scenes shenanigans for Dragon Fall, published July 28, 2015.
Note: the sound in this podcast isn't super fabulous–not only were garbage trucks beeping and slamming things around, the microphone sounded muffled.
Pertinent links:
Dragon Fall info is at http://katiemacalister.com/books/dragon-fall/
The Dragon Fall discussion group is at https://www.facebook.com/groups/dragonfallbook/
Official Katie Mac discussion group is at https://www.facebook.com/groups/359678384170905/
And official Katie Mac website is at, you guessed it, http://www.katiemacalister.com
Podcast: Play in new window | Download