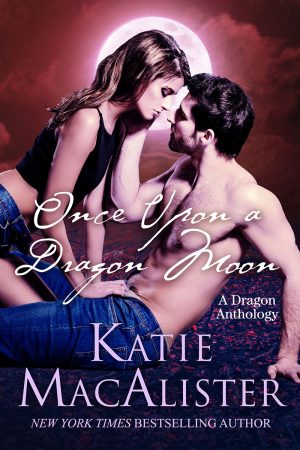 The latest KatieCast podcast is out, and in its new five-minute "short bloop of Katieness" formula. You can check it out here.
Be sure to let me know if you have specific books you'd like me to yack about, or if you have questions you'd like answered, names you'd like pronounced, or suggestions of future topics.
I have good news for those of you who've been asking why the First Dragon's novella DRAGON UNBOUND was stuffed into Amazon and not available elsewhere (the answer is a long story).
A new anthology – ONCE UPON A DRAGON MOON – with both DRAGON UNBOUND and THE PERILS OF EFFRIJIM – has just been released, so those of you who are missing one or both can find them in one handy e-book available at iBooks, Nook, Kobo, and other assorted spots. For more info and links, trot to the ONCE UPON A DRAGON MOON page.
It's been seven long years, but at last Katie is back with KatieCasts! This episode is pure Q&A where Katie answers questions posted to Facebook.
Future episodes will include behind-the-scenes looks at existing and future books.
Note: there is some background noise, mostly traffic, because Katie forgot she was supposed to be professional 'n stuff, and recorded with her door open so her animals could go outside and enjoy the sun. She has been spoken to, and promises to not lean back in her chair, or leave the door open the next time she records.
Music by Freesibs (www.fiverr.com/freesibs).
Podcast: Play in new window | Download